Looking to explore the vibrant state of Haryana? Get ready to be captivated by its hidden gems! From ancient temples to serene lakes, Haryana offers a plethora of must-visit tourist places that will leave you awe-inspired.
Whether you're a history buff, a nature lover, or simply seeking a break from the hustle and bustle of city life, Haryana has something for everyone. In this article, we'll take you on a journey to discover the top 10 must-visit tourist places in Haryana.
Uncover the rich cultural heritage at the ancient ruins of the Indus Valley Civilization in Kurukshetra, or immerse yourself in spirituality at the revered Brahma Sarovar. Marvel at the architectural brilliance of the stunning Farrukhnagar Fort, or witness the breathtaking beauty of Badhkal Lake.
With its mix of historical sites, natural wonders, and cultural experiences, Haryana promises to be a destination that will leave you with cherished memories. So, pack your bags and get ready to explore the hidden gems of Haryana!
The Historical Significance of Haryana
Haryana holds a significant place in Indian history and is known for its rich cultural heritage. The state has witnessed the rise and fall of several ancient civilizations, including the Indus Valley Civilization.
Kurukshetra, located in Haryana, is believed to be the battlefield of the epic Mahabharata. The ancient ruins found here provide a glimpse into the past and attract history enthusiasts from all over the world.
The city is also home to the sacred Brahma Sarovar, a holy lake where devotees come to seek spiritual solace. The historical significance of Haryana makes it a must-visit destination for those interested in unravelling the mysteries of the past.
Top Tourist Attractions in Haryana
1. Brahma Sarovar Kurukshetra





Braham Sarovar, situated in Thanesar, Kurukshetra district, Haryana, is a popular religious pool for Hindus in India. It is connected with the famous story of Mahabharata, the Mahakavya.
In India, you will find pools outside every temple or Gurudwara. According to the culture, every temple has a pool where devotees can wash their hands, and mouths, or take a bath before worshipping inside.
According to the scriptures, it is believed that having a pure mind, free of thoughts, while performing aarti inside the temple brings internal purity to the "Mann."


2. Shree Krishna Museum
The museum reveals the mysteries surrounding Lord Shree Krishna. It contains various artefacts and information that elucidate the life and teachings of Lord Shree Krishna.
The museum houses statues and other religious items closely associated with Shree Krishna, as described in Hindu scriptures and the Mahabharata.
This dedicated museum is a must-visit for those seeking to deepen their understanding of the historical events depicted in the Mahabharata.
3. Jyotisar Birth Place of Bhagvadgita
Jyotisar's name mainly contains two words: Jyoti, which means "light," and Sar, which means "place." The full meaning of this place is the place of light, enlightenment, or God.
There is a huge Banyan Tree at Jyotisar. According to the locals, it is believed that Lord Shree Krishna used to sit there and deliver the sermon of the Bhagavad Gita.
That is why it is popular among devotees as the Birth Place of Bhagavadgita, where all the verses and chapters were recited by Lord Shree Krishna.


4. Morni Hills


Morni Hills is the only hill station in Panchkula District and one of the best tourist places in Haryana. It attracts people who enjoy trekking and diverse weather. Situated in the village of Morni, the hills stand at a height of 1,267 meters above sea level.
Over the past two years, this stunning hill station has gained popularity, drawing visitors from Punjab, Haryana, and other parts of central India who come here to spend their vacations.


5. Yadvindra Garden Pinjore panchkula
Ravindra Garden, located in Pinjore, is a renowned tourist attraction in the Northern part of Haryana. It is an artificially created garden known for its beauty, where visitors can delight in the mesmerizing night fountain lights.
The garden offers picturesque views of the nearby hill station, Jhajra River, and is situated on the Nalagarh Road, close to Kalka National Highway.
6. Narnaund rakhi Garhi
Rakhi Garhi, a famous attraction nowadays, is believed to be a 5000-year-old civilization site in Hisar. It is considered the oldest among the excavated places in Pakistan, potentially dating back 8000 years according to some historians.
Situated approximately 6 km from my village, the government is currently building a museum to display the excavated artefacts and historical evidence from our ancient civilization. To learn more about this place, you can read our article on the top tourist destinations in Hisar.


7. Hisar Firoz Shah Palace Complex
The Firoz Shah Palace Complex, constructed in 1354 AD, includes a mosque called Lat ki Masjid, along with underground apartments known as Gujri Mahal and a public hall called Deewan-e-Aam.
This palace complex held significance in the past when the entire region of Haryana was governed from here. To explore more tourist attractions in Hisar, you can refer to the list of Best Tourist Places in Hisar.


8. Chandigarh
Chandigarh is the capital city of India. You can visit this city known for its Western architecture. It is also the cleanest and most beautiful city in India. Chandigarh has many popular parks, such as the Rose Garden, Rock Garden, Garden of Fragrance, Botanical Garden, Terrace Garden, Sukhna Lake, and Elante Mall.
This city serves as the gateway to the hills and mountains of Himachal state. You can enjoy activities like hiking, camping, and short picnic outings in parks or nearby hill stations.
9. Rewari Loco Shed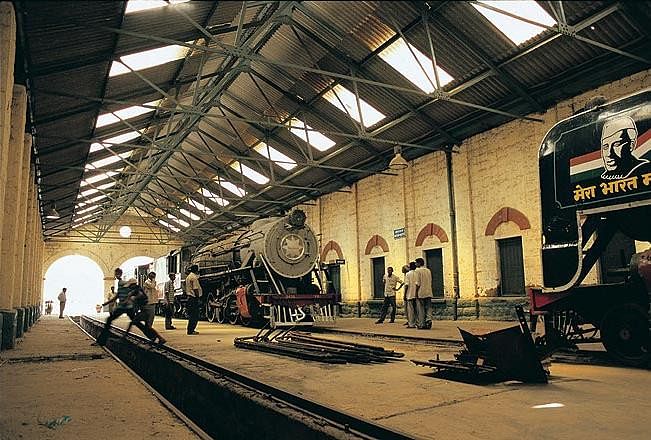 Rewari Loco Shed, located 400 meters north of Rewari railway station in Haryana, is an intriguing tourist spot. It houses the sole surviving steam locomotive in India, offering visitors a glimpse into the historical era of steam trains.
If you're curious about the inception and functioning of these trains in India, you can delve into their fascinating history. Moreover, you have the opportunity to experience a train ride by purchasing a ticket.
These trains have been meticulously restored using components from old steam locomotives, solely for the purpose of tourism.


10. Rohtak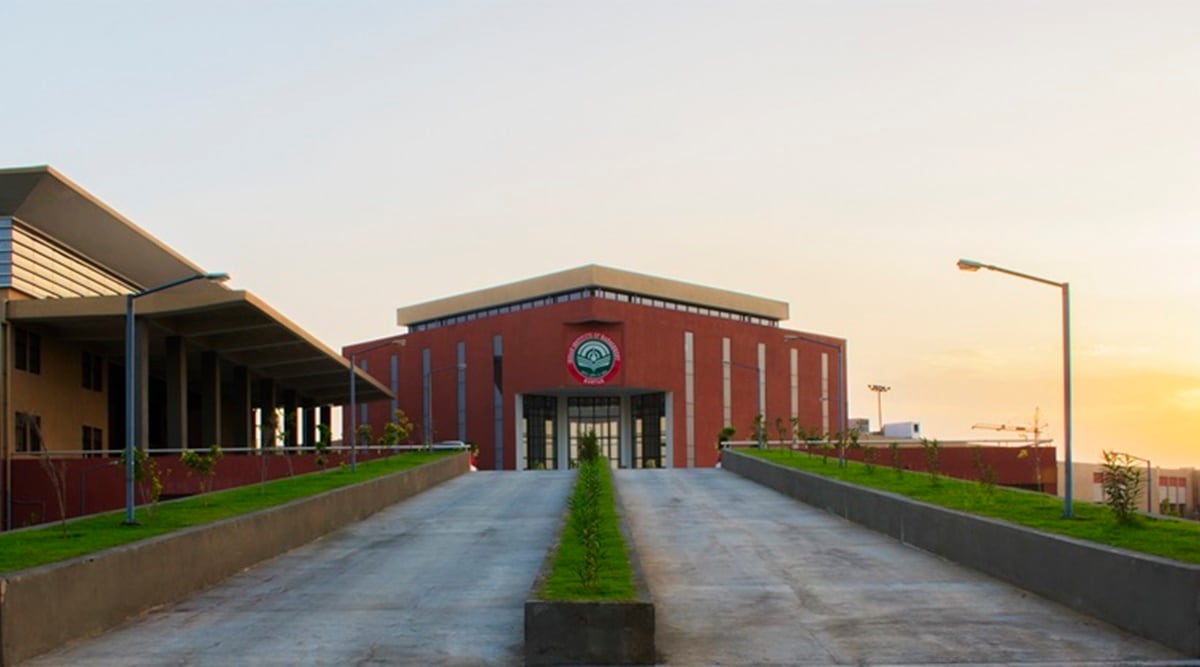 From this list of tourist places in Haryana, Rohtak and nearby cities like Faridabad and Jhajjar also boast many small tourist spots. However, you can consider visiting Tilyar Lake and Tilyar Zoo in Rohtak District, which is the nearest city accessible from Delhi within an hour.
The Badkhal Jheel, Tilyar Jheel, and Bhindawas Lake can be included in our list of the best tourist places in Haryana. Haryana is also home to the renowned Shori Market in Rohtak, which is Asia's largest cloth market.
We hope you find this list of the best tourist places in Haryana enjoyable. If you are planning your next trip to Haryana, we recommend considering these suggestions.
The Architectural Marvels of Haryana
Haryana boasts an array of architectural marvels that showcase the impressive craftsmanship of ancient builders. One such marvel is the Farrukhnagar Fort, located in Gurugram district.
This 18th-century fort is adorned with intricate carvings and has stood the test of time, narrating tales of the bygone era. The Sheesh Mahal, also known as the Palace of Mirrors, in Hisar, is another architectural gem that must not be missed.
The palace is adorned with beautiful glasswork, reflecting the grandeur of the Mughal era. These architectural marvels serve as a reminder of Haryana's rich historical past and are a treat for architectural enthusiasts.
Natural Wonders of Haryana
Haryana is blessed with natural wonders that will leave you spellbound. One such wonder is Badhkal Lake, located in Faridabad. Surrounded by lush greenery, this picturesque lake offers a serene escape from the city.
The Damdama Lake, situated in the Aravalli hills, is another natural wonder that attracts tourists with its tranquil ambience and range of adventure activities. Haryana is also home to several beautiful parks and gardens,
such as the Pinjore Gardens and the Leisure Valley Park, where visitors can relax amidst nature's beauty. The state's natural wonders provide the perfect opportunity to unwind and rejuvenate.
Cultural Experiences in Haryana
Haryana is a treasure trove of cultural experiences that will immerse you in the vibrant traditions of the state. The state's folk music and dance forms, such as the famous 'Ghoomar' and 'gidha', showcase the rich cultural heritage of Haryana.
The annual Surajkund Crafts Mela is a celebration of traditional crafts, where artisans from different parts of the country come together to showcase their skills.
The state's cuisine is also a reflection of its culture, with delicacies like 'Kadhi Chawal' and 'Bajra Roti' being popular foods of Haryana among locals and tourists alike. Visitors can also indulge in traditional activities like pottery making and turban tying, providing a unique cultural experience.
Offbeat Destinations in Haryana
While Haryana is known for its popular tourist attractions, the state also offers offbeat destinations that are perfect for those seeking something different. The Neemrana Fort Palace, located in the Alwar district of Rajasthan but easily accessible from Haryana, is a stunning heritage hotel that offers a glimpse into the royal past.
The Morni Hills, situated on the outskirts of Panchkula, is a hidden gem known for its scenic beauty and trekking trails. For wildlife enthusiasts, Kalesar National Park, located in Yamunanagar district, is a lesser-known destination that is home to a variety of flora and fauna. Exploring these offbeat destinations will add a touch of adventure to your Haryana trip.
Adventure Activities in Haryana
Haryana offers a range of adventure activities that will get your adrenaline pumping. The state's lakes and reservoirs provide the perfect setting for water sports like boating and kayaking. The Damdama Lake is a popular spot for adventure enthusiasts, offering activities like rock climbing, hot air ballooning, and zorbing.
For those who prefer land-based activities, Haryana has several trekking trails, such as the Aravalli Biodiversity Park trail and the Morni Hills trail. Adventure seekers can also indulge in activities like zip-lining and para-sailing, making Haryana a haven for thrill-seekers.
Local Cuisine and Food Joints in Haryana
No visit to Haryana is complete without indulging in the delectable local foods of haryana. The state's cuisine is known for its robust flavours and rustic charm. From lip-smacking street food to traditional thali meals, Haryana has something to offer every food lover.
Food joints like Murthal in Sonepat are famous for their mouth-watering paranthas, while Ambala is known for its sweet delicacies like 'Peda' and 'Balushahi'. The vibrant food culture of Haryana will leave you craving for more.
Planning Your Trip to Haryana
Before embarking on your Haryana adventure, it's essential to plan your trip for a smooth and enjoyable experience. Start by deciding the best time to visit, keeping in mind the weather conditions and any festivals or events you may want to witness.
Make a list of the must-visit tourist attractions based on your interests and allocate sufficient time for each destination. Research accommodation options and book in advance to secure the best deals.
It's also advisable to hire a local guide who can provide valuable insights and enhance your overall experience. With proper planning, your trip to Haryana will be a memorable one.
Conclusion
Haryana is a treasure trove of hidden gems waiting to be discovered. From its historical significance to its architectural marvels, natural wonders, and cultural experiences, the state has something for every traveller.
Whether you're a history enthusiast, an adventure seeker, or a food lover, Haryana promises to captivate your senses and leave you with cherished memories. So, pack your bags, embark on a journey to Haryana, and uncover the hidden gems that await you!